Contact The Height Lengthening Institute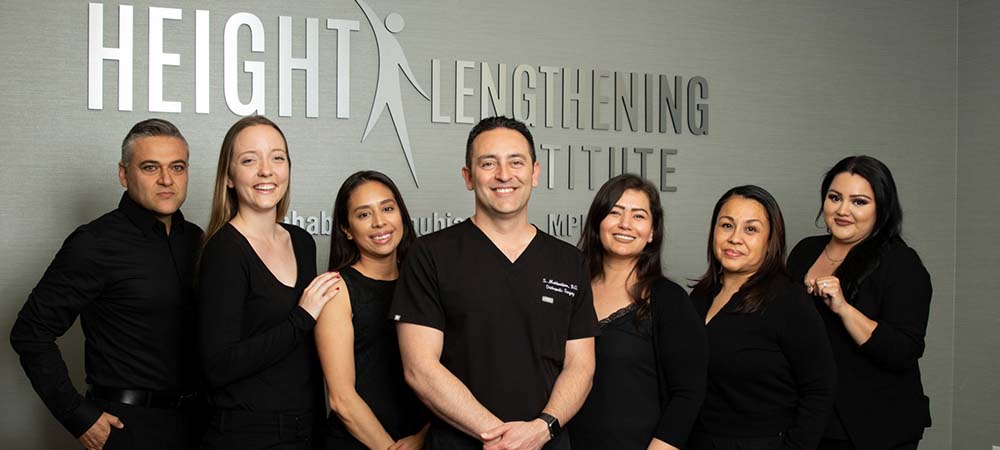 The Height Lengthening Institute is based in Los Angeles, CA has been providing cutting-edge solutions for bone deformity correction and limb lengthening.
Dr. Shahab Mahboubian takes great pride in paying particular attention to details while providing the most comprehensive and meticulous care for his patients. He has been commended for his sincere mannerism and professional demeanor toward his patients by his colleagues and peers alike. With every one-on-one consultation, Dr. Mahboubian supplies his patients with a thorough understanding of their problem and a complete overview of their treatment options in order to allow his patients to make the most educated decisions about their care.
Fill out the form to contact us.
Height Lengthening Costs and Expenses
The height lengthening procedure is considered cosmetic and may not be covered by your insurance. However, having insurance would be beneficial to cover the costs of physical therapy, medications, and any additional problems/complications that may arise during your treatment. Currently, financing is available for surgery through Care Credit, where the ability to finance the procedure is dependent upon your credit rating. Learn more about this during your consultation.
2023 Prices
Bilateral femur lengthening (PRECICE® nail)
Bilateral tibia lengthening (PRECICE® nail)
Combined tibia and femur lengthening
** $800 consultation cost
*** $1,750 anesthesia fee
In regards to the cost of removing the nail, usually we try to cover most of the cost through insurance. However, without insurance, the price is $13k-$15k USD which includes facility fees.