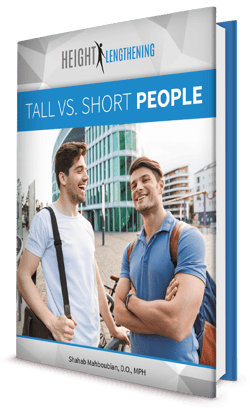 [FREE EBOOK DOWNLOAD]
What's the real difference between Tall vs. Short People?
Learn how short and tall people perceive each other and themselves in social situations.
There is a real difference in how tall people and short people are treated, and how short people feel about themselves. You may not realize it, but height affects your social status and the way you perceive it.
DOWNLOAD THE EBOOK TO LEARN MORE ABOUT:
How short people perceive themselves
How people perceive short people
How tall people perceive themselves
How people perceive tall people
How short people can improve their social experiences
What Height Lengthening surgery is, and what it can do for you